3 Essentials of Auditorium Speaker Systems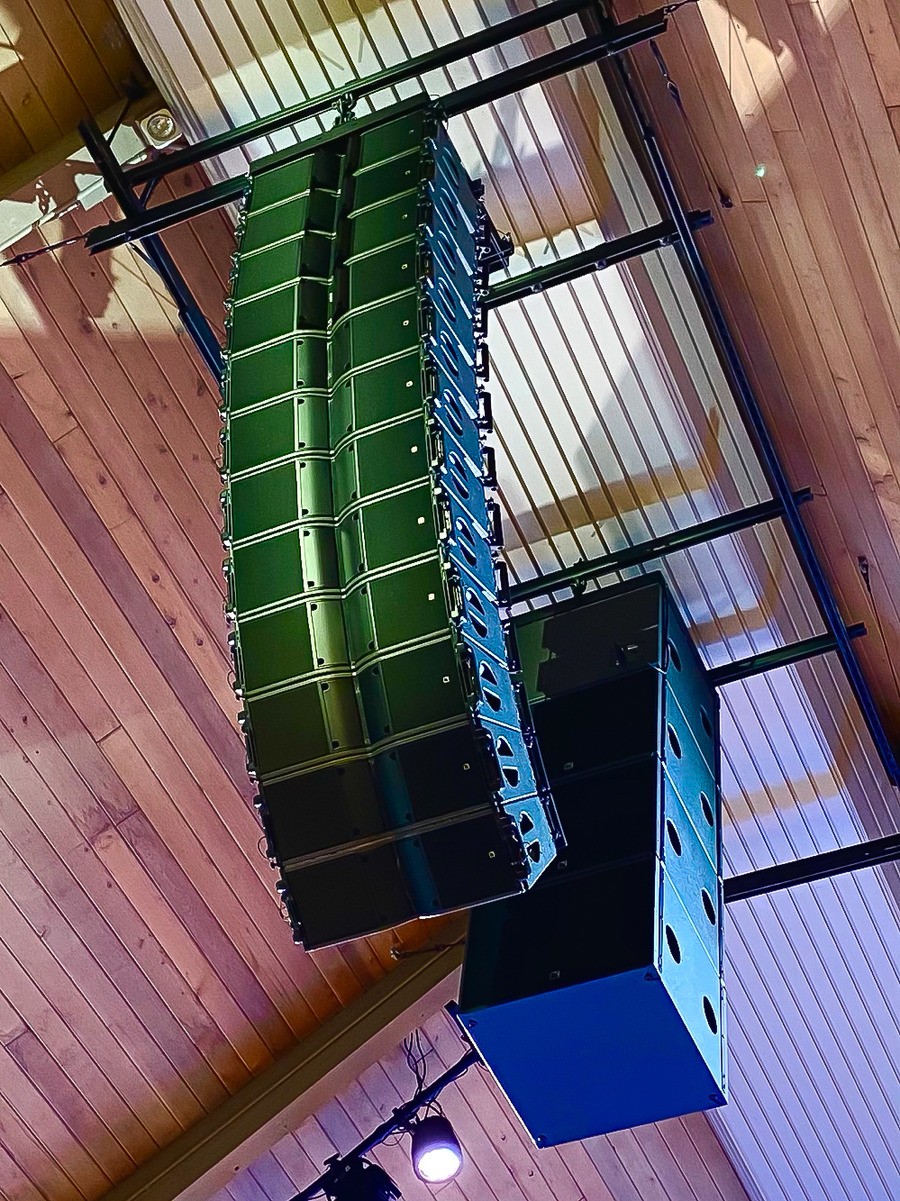 The Art of Speaker Installations for Auditoriums 
When presented with the task of fixing issues pertaining to an auditorium's sound system, it is frequently observed that the speaker placement is not optimal for the room. This is exemplified by instances where speakers are incorrectly oriented, resulting in uneven coverage. Consequently, you are left with front rows that are too loud and back rows that are struggling to hear.
This is where our expertise comes into play—offering both the right speaker technology and a meticulously crafted design to ensure uniform sound dispersion across every single seat. Whether it's a theater, stadium, educational institution, or a church, if you find yourself in need of a new auditorium speaker system, entrusting the task to an audio-video specialist boasting extensive years of hands-on experience is the best choice.
Here's what to expect for your new auditorium speaker system in Spokane, WA, or across the country. 
SEE ALSO: Our Project Gallery: Christ Lutheran Church
1. Quality Auditorium Speakers 
The speakers you install in your auditorium matter. Performance-built speakers, like the A Series speakers from L-Acoustics and CDD Series by Martin Audio, deliver more consistent coverage to the auditorium utilizing Coaxial Differential Dispersion technology. These speakers project more output to the rear of the auditorium with wide horizontal coverage for the front rows. That way, everyone in the audience can hear at a comfortable level. 
2. Speaker Design & Layout 
Even with the best speakers, you need to be intentional about their placement. When designing an auditorium speaker system, the objective is to ensure everyone hears clearly without significant differences in volume for each seat in the room. To achieve consistent coverage, we aim for +/- 3dB from the loudest to the quietest seat.
For horizontal coverage, we want to evenly cover the room without creating hot spots in the middle. Even a standard stereo speaker setup can do this relatively well, as the overlapping area is typically only 3dB louder than the areas covered by a single speaker. 
Distance also plays a role. With the inverse square law, sound decreases in SPL by 50% (6dB) every time the distance from the source (the speakers) doubles. This helps understand speaker placement. Elevating and positioning the main speakers can help ensure coverage is consistent and even.
3. Acoustic Treatments 
Auditoriums are bound to experience reverberation. Even if speakers are installed perfectly and the sound is loud enough, intelligibility from the sound system may still be difficult to hear without proper acoustic treatment.
As sound waves bounce off the floors, walls, and ceilings, the room reacts to those sound waves and reverberates them back. Your auditorium may need absorption and diffusion materials to control the sound waves within the room. Carpeting can also help absorb sound. Diffusers scatter sound waves to minimize slap-back echo and often look like geometric shapes or curved panels. Absorption panels absorb the sound to minimize the sound waves from bouncing around the room.
With carefully designed acoustics, you'll get the best sound out of your auditorium's audio system, ensuring the sound is heard clearly in every seat. 
Partner with a Professional 
To get superior audio in an auditorium, you'll need to hire someone who knows how to design such a space for an optimal experience. CCI Solutions has been installing audio systems for performance centers, churches, and schools since 1976. We provide services to the Spokane, WA, area and nationwide—from the west coast to the east coast. 
Contact us here or send us a message below to discuss your project and get started today! 
Stay Informed
When you subscribe to the blog, we will send you an e-mail when there are new updates on the site so you wouldn't miss them.