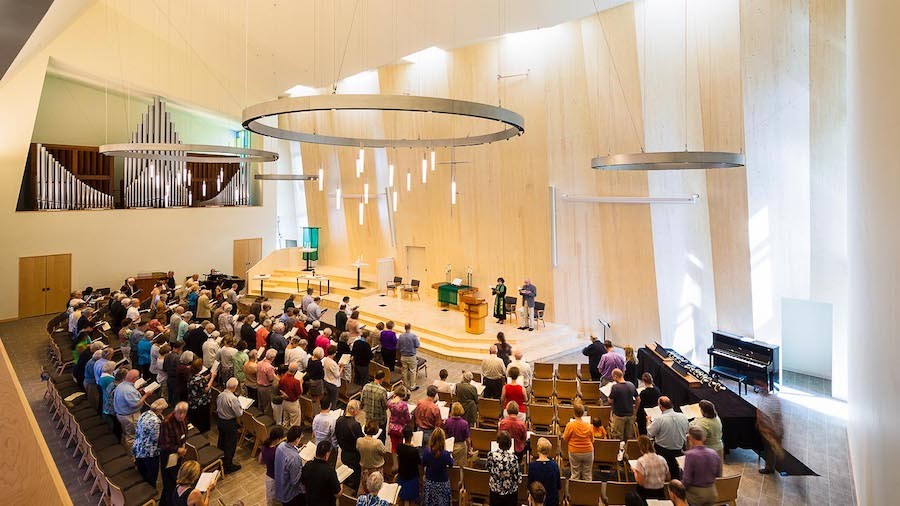 Lighting Fixtures & DMX Control Systems for Houses of Worship
Churches can be tricky to illuminate due to their wide rooms, high ceilings, and need for flexible and controllable lighting. During an event, a house of worship should not be overly bright like a retail store, but shouldn't be so dim that people can't read the text in their hands. A church's lighting should also be a source of inspiration and contemplation, where people can reflect on life and feel connected to others. 
Whether a church was built in the 1800s or this year, all churches need a pleasant atmosphere and a flexible and controllable lighting system. Recently, churches are replacing incandescent bulb-based house light fixtures with white or full-color, RGB, LED house lights. This creates an immersive experience and saves money on bulbs and lowers the electrical bill. LEDs that enhance musical performances, while more traditional churches may want a brighter way to illuminate historic fixtures.  
No matter your style, you need to work with a professional that understands church sanctuary lighting and its unique needs. Here's how a church lighting expert can help your parish in the Spokane, WA, area.